by Warren Schlote, This is Manitoulin April 2021
You might need a few trips to Manitoulin Island if you want to match the ambition of Islanders Kristin Bickell and Nat Hastings, two long-time friends who have made it their mission to paddle the circumference of every inland lake on Manitoulin, but even a day trip around one of the glimmering waterways might offer enough beauty to satisfy your quest for an adventure on a more manageable scale.
"We're both people who are up for a challenge; we have a hard time saying 'no' to things. It's just a way to challenge ourselves to stay active on the water and continue to explore Manitoulin," said Ms. Hastings. "Right now, with what's been going on with COVID-19, it's even more of a reason to stay put and explore in our own backyard."
This isn't the first canoe-bound adventure for Ms. Bickell and Ms. Hastings. The two successfully circumnavigated the whole Island in a canoe over 13 days during the summer of 2019. Trying to cross off all the inland lakes seemed like the next natural progression.
Last year brought mixed results—they had great times on the smaller water but could not reach as many lakes as they first hoped. This was a teachable moment for them about making extensive plans rather than 'winging it,' as they shared with This is Manitoulin, noting they are planning a more structured approach for this year.
Whenever heading out on an outdoor adventure, it's important to remember that there are always plenty of factors beyond one's control, from weather to fatigue to an unexpected emergency.
The first step in planning a successful paddling trip is making sure you have the right amount and type of gear, starting with safety essentials. These include wearing properly fitting and up-to-code life jackets, making sure your boat is in good repair and that you have the right paddles to get the job done. An emergency kit is a must-have, which will feature a rope, whistle and waterproof flashlight, ideally within a small bucket-like container that can double as a bailing device if needed.
You're free to add more items as you see fit, such as a compass, but it's also important to make sure you don't overpack and have too much gear to manage effectively.
Once your kit is ready, it's time to plan out your ideal voyage. When selecting a lake, it's probably best for beginner and mid-level paddlers to avoid the big water of Lake Huron and even some of the larger inland lakes like Lake Manitou, unless you know the area. These waters can be unpredictable and treacherous so starting with an easily accessible spot is generally a good plan.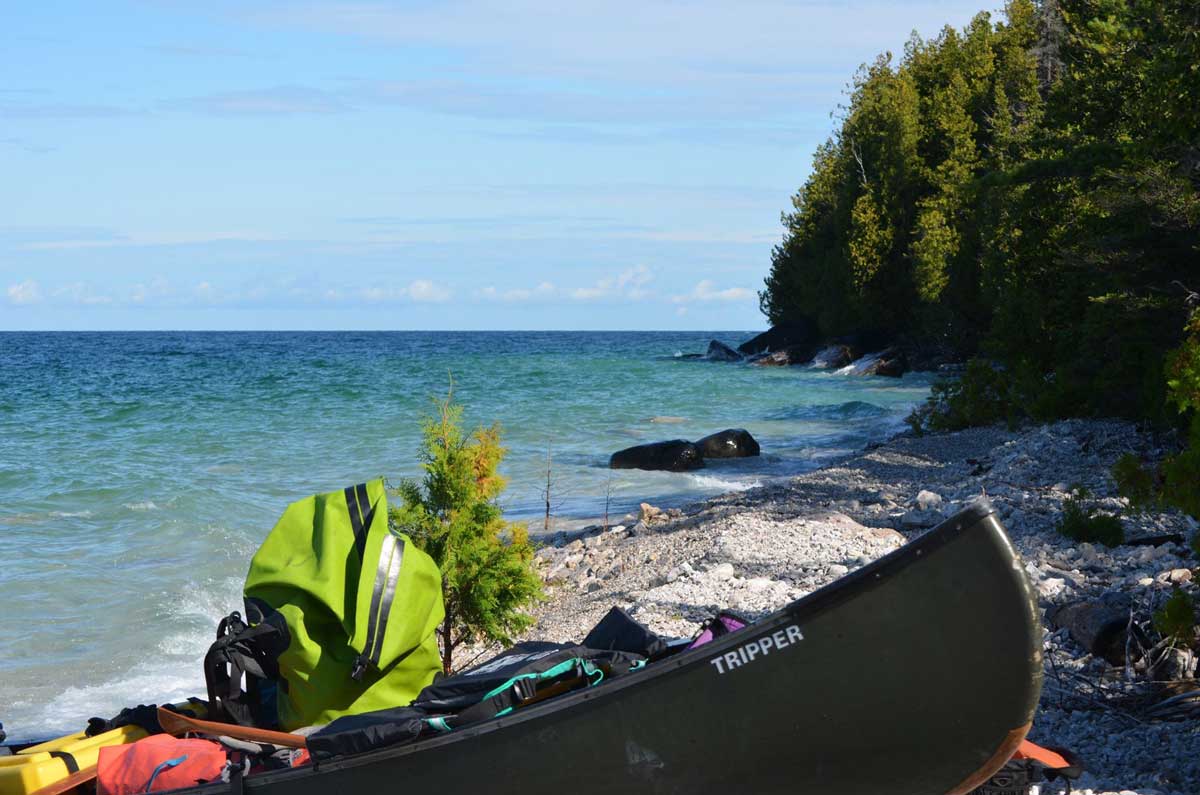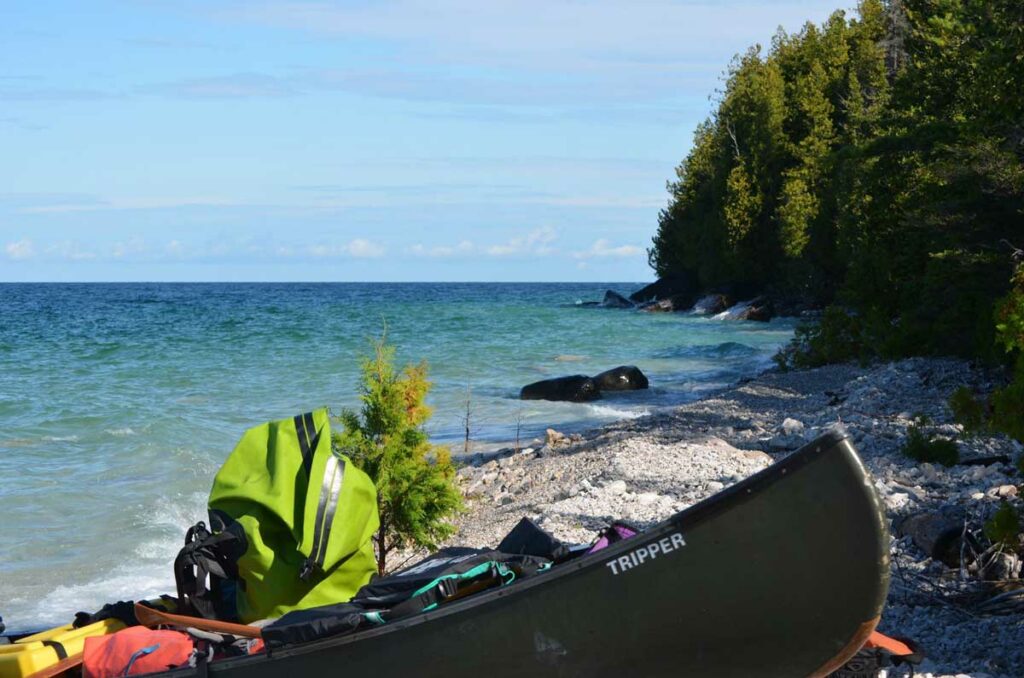 "Mother Nature is boss and she reminded us of that many times. The Island's shorelines are rugged, the surrounding water is intimidatingly big, and the smallest amount of weather out there can make for challenging paddling conditions," said the paddling duo, stressing the importance of knowing your comfort zone and adventuring within your limits.
Bass Lake in Sheguiandah can be a pleasant paddle for new and experienced boaters alike. The duo behind 'The Attempt' journeyed its 8.4-kilometre shoreline as the first entry into their inland lake challenge last summer.
As Ms. Bickell and Ms. Hastings can attest, the scenery available on Manitoulin's many lakes is varied and can offer years of new experiences while voyaging around more than 100 inland waterways.
"(The trip around Manitoulin) felt worth it all of the time. We got to see the Island in a way that was better than we could have ever imagined. It can be easy to forget that we live in one of the most beautiful places in the world and that all of this is within arm's reach," they said.
It's always important to let others know of your plans just in case you should ever need assistance, whether they're nearby or checking in from a distance. Besides, it never hurts to have someone to snap your next Instagram photo from the shore.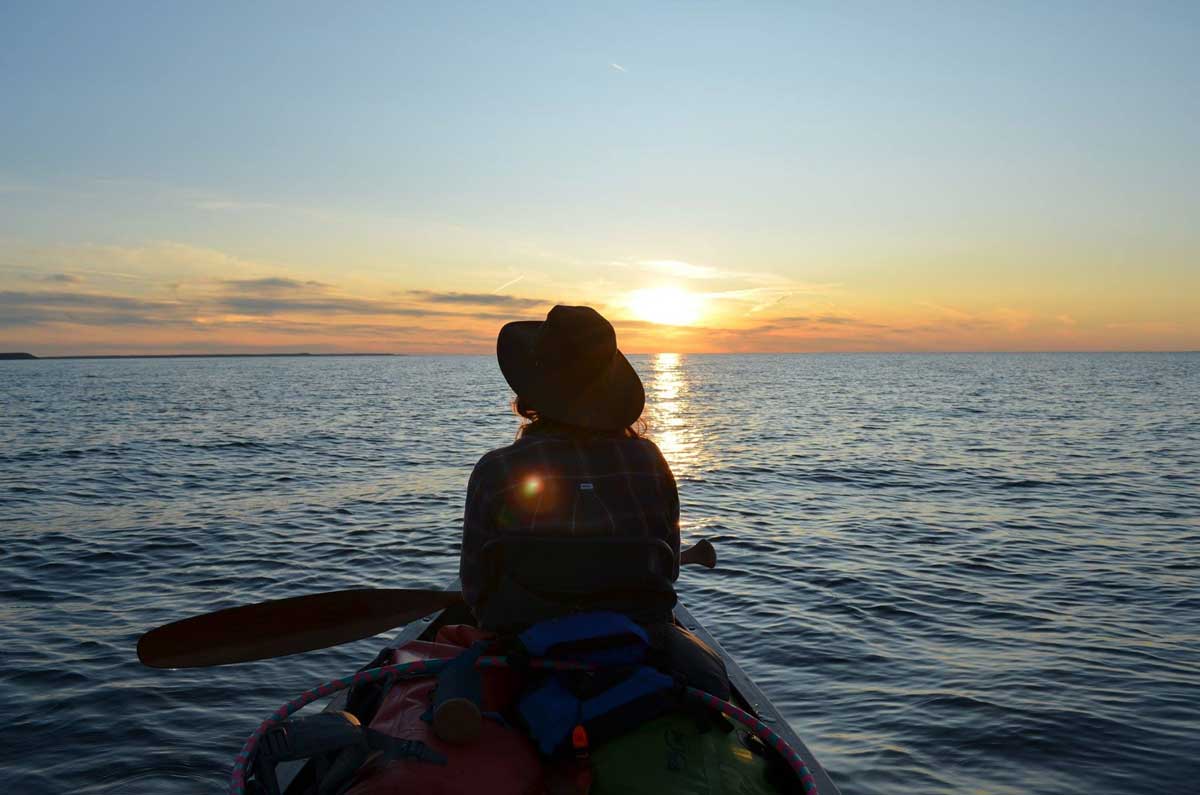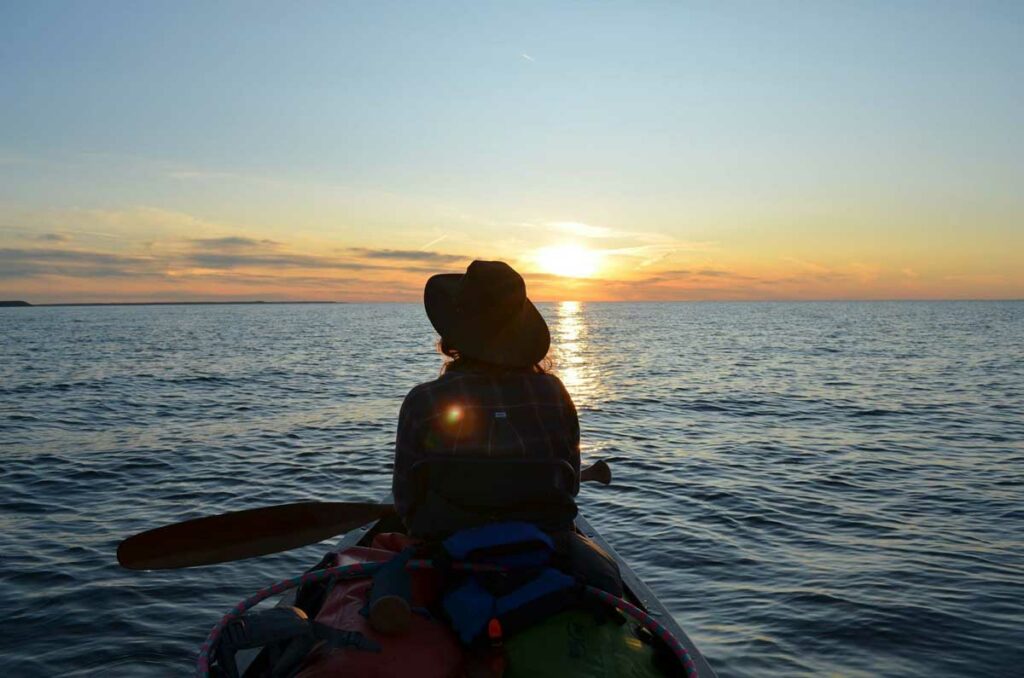 The process of getting out on the water can seem intimidating for newer paddlers but thankfully, there are places on Manitoulin Island that can help you out.
If you're looking for a quick way to see the hotspots on Manitoulin with an expert leader, other organizations like Wikwemikong Tourism offer guided adventures (Wiikwemkoong.ca/tourism/tours; 705-859-3122) including day-trip paddling treks and multi-day adventures over longer distances.
If you don't have your own canoe or kayak, call ahead to check on the availability of rentals as this summer season unfolds.
As for the two behind The Attempt, they have their eyes set on crossing more lakes off their 2021 to-do list. It's a rejuvenating activity in what's been an otherwise hectic year for the pair.
"I think both Nat and I would agree that taking care of yourself is so important. Paddling in this beautiful landscape and all lakes that we have can do wonders for your mental health and happiness in general," Ms. Bickell said.
Ms. Hastings and Ms. Bickell plan to make this year more interactive, featuring immersive tripping videos, safety advice, helpful tips and, of course, more gorgeous photos from their treks on the water.
To keep up with the progress during The Attempt, follow their adventure on Facebook by searching for the official page, @TheAttemptManitoulin.