By Isobel Harry, This is Manitoulin April 2021
The pleasures of a picturesque small village—a swoon-worthy crescent of palest-sand beach, evening strolls and serenades on the boardwalk, fish and chips, ice cream, Russian pancakes, fine dining … Aaahhh, Providence Bay in summer—the perfect Island getaway from your Island getaway, should you need one.
Providence Bay's enduring attractions also include its nearly 150-year-old annual agricultural fair in August, a popular marina and a June bluegrass festival under the stars; vintage tourist cottages and tent and trailer parks, motel and lakeview B&B are always booked solid. In more recent history, new businesses have merged seamlessly into the country village vibe, adding much to the economic viability and lasting appeal of this tiny Island treasure.
At the centre of the village and steps to the beach, the 10,000 square-foot Mutchmor building can't be missed: a vividly coloured mural covers the entire south-facing wall of the original furniture store and the McDermid hardware store that operated here since the 1930s.
In 2016, young entrepreneurs Matthew Garniss (who was already operating Lake Huron Fish and Chips up the street) and spouse Bridget Sarpong, imagining a combination of café, gallery and gift shop in the cavernous space, took the leap of faith required to purchase the building. Now, the renovated space, renamed after an early lumber entrepreneur in Prov (as the village is known to locals), is the bustling setting for the welcoming Peace Café with its communal table and benches, sofas and armchairs amid the sprawling bazaar of thoughtfully-chosen wares that takes up three quarters of the main floor, and a long gallery wall of art in front of which to enjoy your espresso.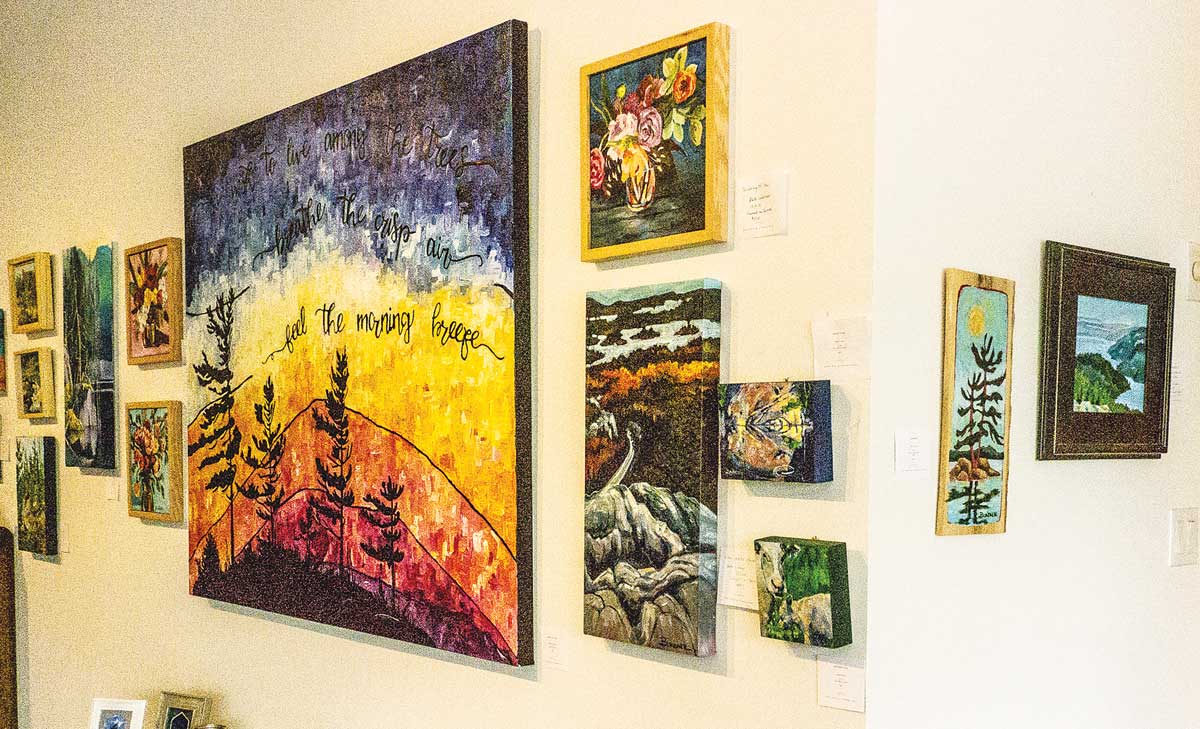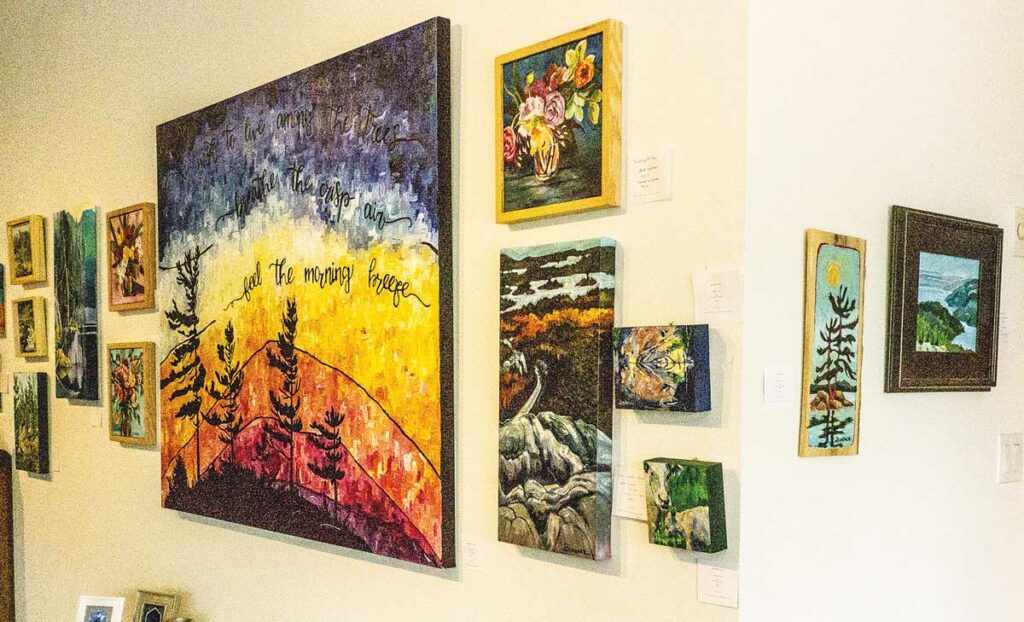 "We wanted to be half-city, half-country, to expose people to broader communities," says Matthew of their urban concept transplanted to this, well, much less urban outpost. "We're a blend of rural and town, offering things you might see where you live, but many you would not see normally. We buy things that we love and that sell. For the vendors, the rent is not high, we can play around a bit every year with what works."
Last season, the gallery featured Julieanne Steedman (Sudbury area and Manitoulin) and Beth Lindner (McGregor Bay), both artists of vibrant northern landscapes that visitors loved and bought. "The art we show at the Mutchmor is approachable and affordable. Bridget and I have picked up art in Marrakesh, in Ghana, Tibetan pieces—we want to show our excitement here about art from all over. The gallery, in the main space, will show one or two artists, or a group, each season," adds Matthew.
We stroll through the market space, appreciating summer local Rick McKenzie's photos on canvas, pottery mugs by Greg Voisin (Hamilton), the "functional and sculptural" pottery of daughter and mother Antje Hettmann and the hand-wrought jewelry of Ursula Hettmann (Manitoulin). Bridget and Matthew designed the t-shirts with retro fictional logos proclaiming 'Camp Prov,' 'Prov Bay Pinecones' and 'Cold Lake Swim Club,' much to the liking of the many who snapped them up last summer. There are photos by Vladimir Kabelik (Oakville), witty plexiglass pieces by Kazys Tamasauskas and photos by Jim Ryce (Toronto), soaps, leather bags, cushions, linen and screenprinted clothing, large dreamcatchers called 'Aga Orbs,' and an alcove off the main space devoted to Matthew's dad's vintage assortment of books, records and collectables.
Artful and eclectic, like Providence Bay itself.
Mutchmor Lofts, Gallery & Peace Café
Open May to October
Tel: 705-377-4703
www.themutchmor.com