If you're a golfer, by all means pack your clubs and come to Manitoulin Island.
Manitoulin is a large island (the biggest one in fresh water in the world) with a relatively small population (13,000-plus) but there are three golf courses here and each one of them is distinct in its features.
"Manitoulin's Old Course" is the nine-hole Brookwood Brae Golf Course located not only within 2 km of the busy village of Mindemoya but also on the shoreline of Mindemoya Lake, one of Manitoulin's larger inland lakes.
The nine hole course comes with its own array of bungalow cottages and is neighbour to three more housekeeping cottage businesses and a motel, all within walking distance of the course.
The course has challenging features and is also a fine course for golfers of every skill, especially those who, following their swing, can look forward to a glimpse of the beautiful lake, the large island called Treasure Island whose profile (an old woman on her hands and knees, according to local Ojibwe legend) will come in and out of your view as you play through, giving you the time to make up your own mind about the legend.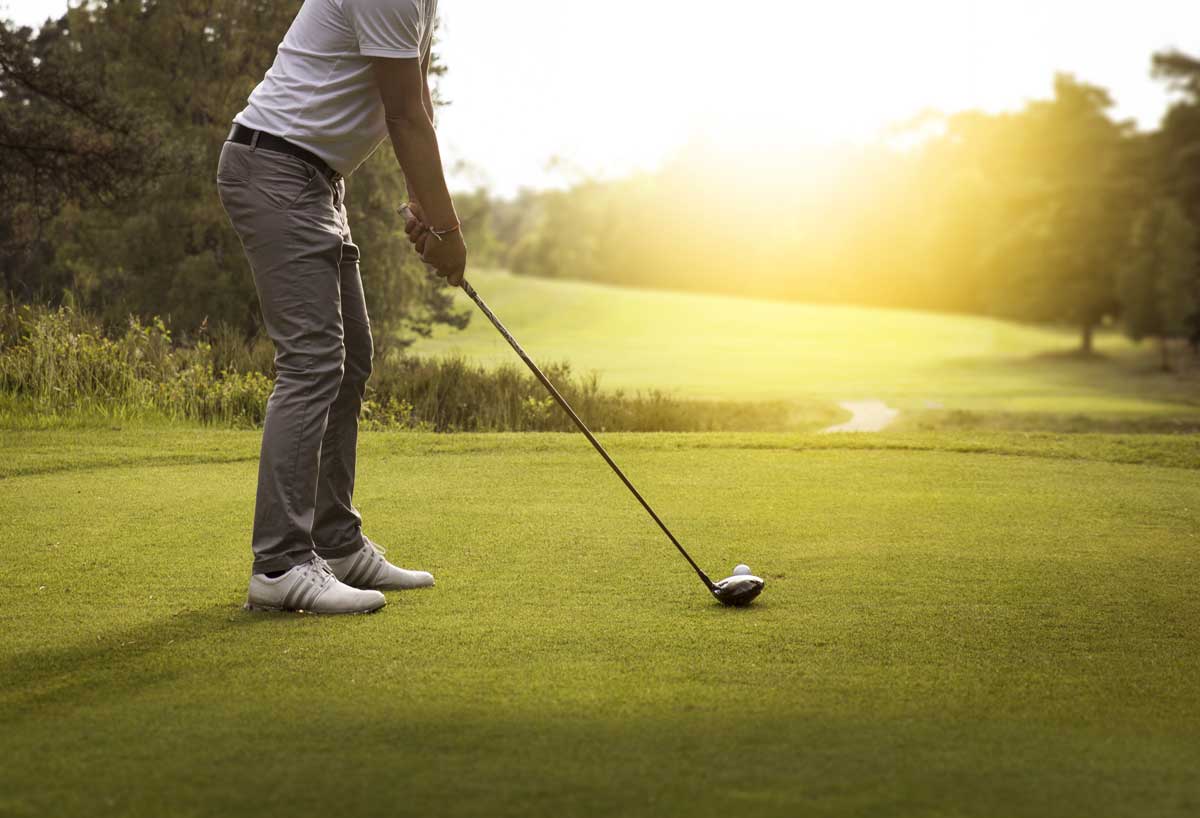 Just outside of the North Channel port town of Gore Bay, Manitoulin Golf offers golfers nine holes of bucolic beauty. The course, set in the fertile farmland that marks the Gore Bay area, is both gentle and subtly challenging. Manitoulin Golf is located in the rural township of Gordon/Barrie Island, although primarily agricultural, besides the golf course, is also the proud host of the Gore Bay-Western Manitoulin Airport and, along its share of the North Channel shoreline, one of Manitoulin's distinctive and historic lighthouses: Janet Head Light.
We've covered the golf courses in Manitoulin's central region and in its West End.
On Manitoulin's eastern side, and just outside the historic village of Manitowaning, the Rainbow Ridge Golf Course is Manitoulin Island's championship 18-hole golf course. It is also unique as it is owned and operated by the neighbouring Wikwemikong Unceded Indian Reserve. This challenging course has numerous water features and a clubhouse that enables golfers to play their favourite game year-round, in any weather, at the state-of-the-art virtual golf course that has been installed there. Players can choose to play this way at most of the world's most famous and challenging courses: suddenly, you're there, at, for example, St. Andrew's, and you have to match your play to the giant computer-generated vista before you and you must accommodate its perks and foibles as you play through as the virtual program gives you an extremely realistic experience, course by course.
Golf carts and clubs are available to rent at the pro shops at each course. Each club has dining facilities at its clubhouse and you'll meet Manitoulin Island golfers as you play through or relax in the clubhouses.